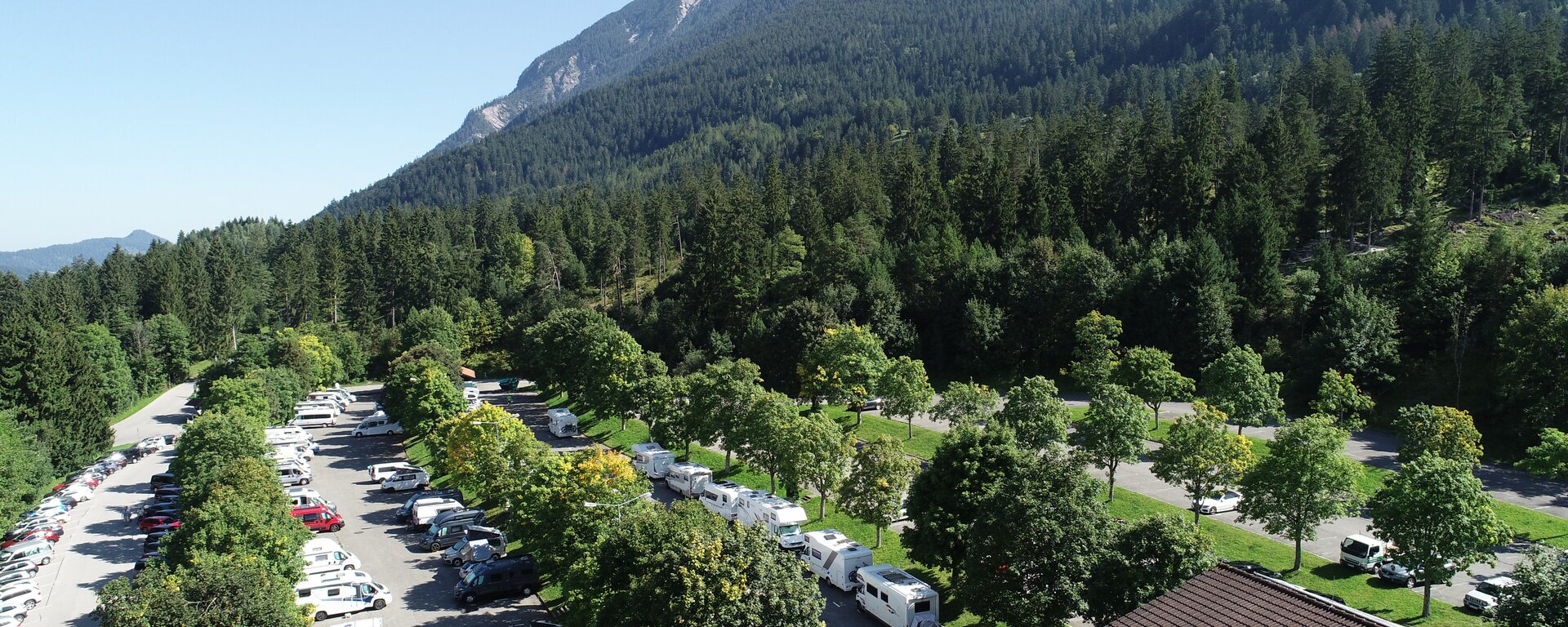 Camp am Wank
The motorhome parking space at the Wankbahn cable car
The beautiful motorhome parking space in Garmisch-Partenkirchen is right at the valley station of the Wankbahn cable car. At the foot of Mount Wank, visitors can enjoy a wonderful panoramic view of the village and the Wetterstein mountains with Alpspitze and Zugspitze.
The motorhome parking space at Wankbahn cable car has a total of 110 parking spaces, spread over two levels. The different parking spaces offer enough space for both smaller vehicles and larger mobile homes.
Not only is the valley station of the Wankbahn cable car right on the pitch, but also numerous hiking and walking trails, e.g. to the Tannenhütte, Mount Wank or a panorama path with a wonderful view of the Olympic city. At the valley station of the Wankbahn cable car there is also the stop of the local bus lines 4 and 5, which take guests to the center of Garmisch-Partenkirchen within a few minutes in summer.
2G regulation for all guests
Please note that according to the current Corona regulation, only vaccinated or recovered guests are allowed to stay on the motorhome parking space (as of November 23, 2021). A corresponding 2G proof must be presented by all guests aged 12 years and older when registering. A student ID is sufficient for underage students.
Infrastructure
PRICES & OPENING HOURS